Recent Posts
91
« Last post by ExBerian on June 10, 2018 11:48 AM »
i watched the first one at 240 p with bit crushed audio and didnt really like it

That's your problem there, you need the audio to be at least 320mp3 but the video must be 144p. If its any higher than 144p then you can tell that the cgi is fake as shit and it throws you out of the immersion into what will be known in the future as the Casablanca of our time.
92
« Last post by sheriff on June 9, 2018 02:24 PM »
i watched the first one at 240 p with bit crushed audio and didnt really like it
93
« Last post by ExBerian on June 9, 2018 08:23 AM »
The edgy wackey thing was why I was always reluctant to watch the first one. I agree the second had just a bit more of it. It didn't push it over the top for me but it did kinda rub me the wrong way a bit.
94
« Last post by sheriff on June 9, 2018 08:07 AM »
newgrounds pwns
95
« Last post by nuac_ on June 7, 2018 07:39 AM »
I watched the first movie expecting the worst and was pleasantly surprised.
I went and saw the second and I guess they accomplished a little more than the first movie.
This movie was too edgy and funny and whacky for me? I missed a few of the jokes largely because I'm not 20 anymore and don't read the comics?
The thing I feared is that the second movie would go into the direction the first one did not, and it kind of did, but it wrapped up quite nicely.
I don't think they balanced between the emotionally serious and comedic scenes very well, but it was better than most movies.


I must be dead wrong tho cuz these 2 girls infront near the corner of the aisle were just laughing hysterically at every single joke, and I felt this wasn't my thing. I'm not a 12 year old boy trapped in an adult man's body

well w/e
96
« Last post by systech on June 5, 2018 06:04 PM »
OH and the biggest one of all, bizzarecube
97
« Last post by systech on June 5, 2018 06:03 PM »
FreekC
tmk
adam ant
nonzop
kottbullar (though I think he comes around discord from time to time)
loathsome
thunderclaws
98
« Last post by rtil on June 5, 2018 03:48 PM »
frist of all how dARE YOu
99
« Last post by ExBerian on June 5, 2018 03:37 PM »
Have you ever been in the discord when suddenly
Oh man, someone just bald-posted and the conversation went completely to
Or maybe you and your friends want to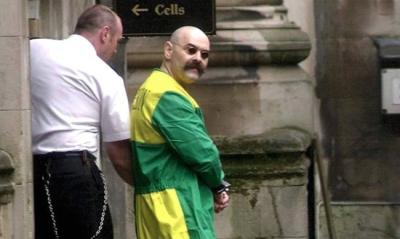 in peace.
Vote here to get an official TBA #BaldPost ing channel made:
https://www.strawpoll.me/15840386/r
Its the right thing to do.
(I will even add in a poll here)
100
« Last post by rtil on May 22, 2018 12:34 AM »
you'd have to check simplemachines website to see, i'm not sure. honestly i don't know if there's something wrong with the source code. back in december, my host did some "server maintenance" and when the site came back up online the forums were fucked and everything was throwing 500 errors. when it came back, a ton of shit was broken, like quickreply and prettyurls. i could never figure out what went wrong, but to be fair i didn't look very hard either.